The Medusa Jellyfish Collection: 02 | 19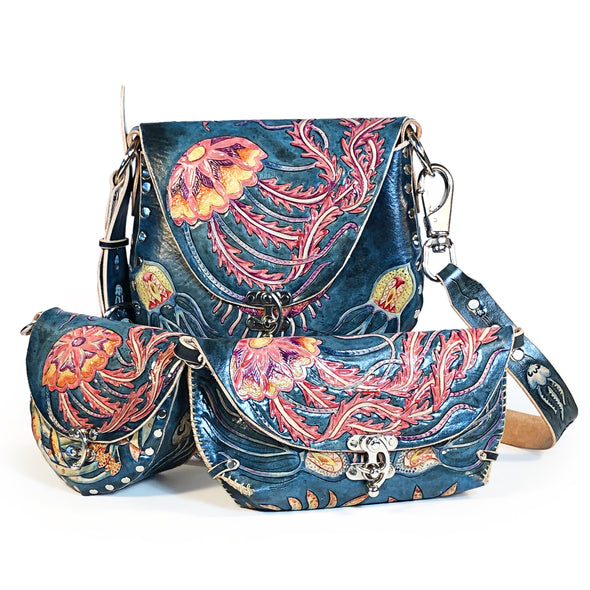 SOLD OUT - A mini collection of bags surfacing from the deep.
Jellyfish are geometric beings that seem to be from another world, lighting up the sea. Not really fish at all, Jellyfish are invertebrates without brains, hearts, or blood. They appear peaceful but have tentacles which sting and paralyze prey. Jellyfish develop in four stages, these bags depict the final stage of the life cycle, the adult medusa. Jellyfish symbolize tranquility, peacefulness, and presence. They can adapt to adverse conditions and trust in the natural flow of life, faith and intuition.
Hand carved, tooled, dyed and assembled in Vancouver, BC by Joren Eulalee. This bag is made to age; crafted with a hand selected leather hide and stainless steel hardware, stained dark blue.
Sorry, there are no products in this collection